The section of the IAT Ulster-Ireland which passes through Mid Ulster may be the shortest section of the trail but it is by no means not a section to be missed. The area boasts some of the most spectacular viewpoints and goes through the heart of the Sperrin range along the border of counties Tyrone and Derry~Londonderry.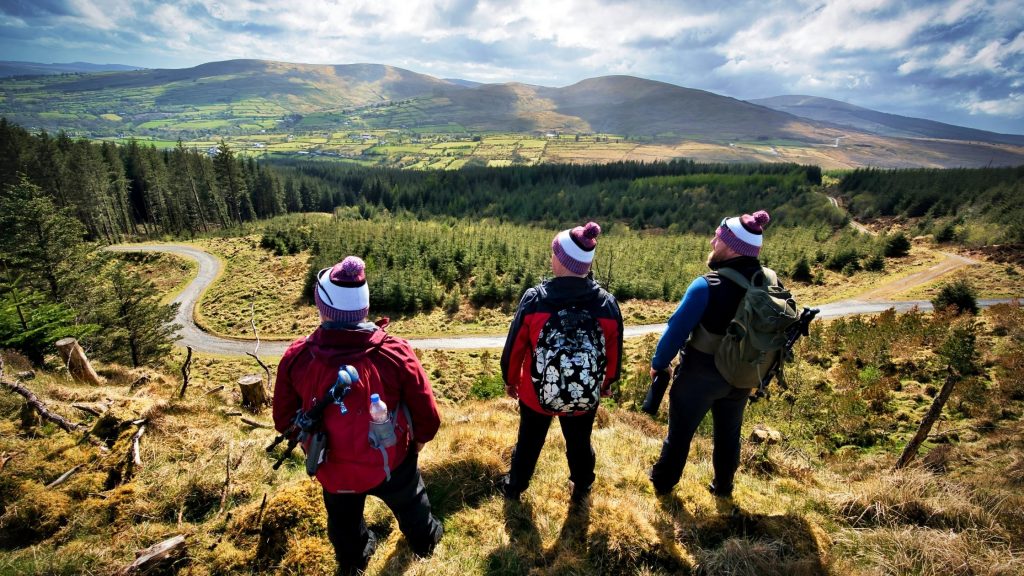 Moydamlaght Forest – Eagles Rock Trail
Yet to be explored by the masses, the trail through the Sperrins offers a unique and peaceful journey to a walker. The views from summits such as Eagle's Rock will have you stopping for a very long tea break as you take in the vast panoramic views. This is a popular walk for hiking groups from the area and it's easy to see why. The walk follows a gravel forest trail through conifer and native woodland, peaking beside the impressive rock face of Craig-na-shoke.
This trail lasting approximately 2 hours will lead you through conifer forest on a climb up the slopes of Mullaghmore. The effort is rewarded with extensive views out over the surrounding hills and countryside. The return journey starts by retracing your steps before the trail branches off to the right and returns to the car park through a small stand of Beech trees.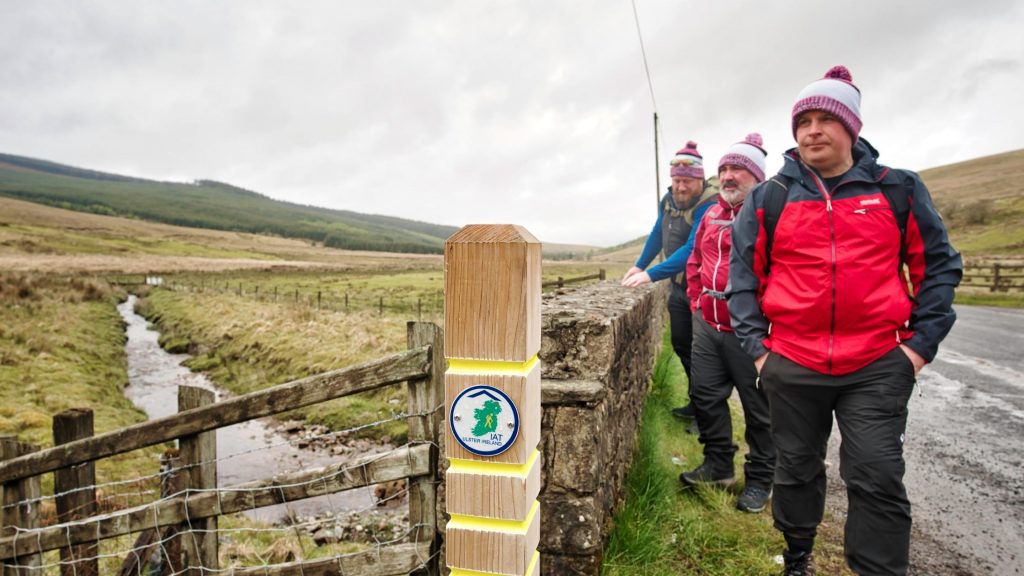 Follow the trail from Moneyneany to Dungiven
The route begins in Moneyneany, a tiny village nestled in the lee of the Sperrin Mountains. The original Irish name for the village is Mona na nIongnadh, which translates as 'bog of the wonders', a reference to the great feats of magic reputed to have been performed here by ancient Irish warriors. The walk climbs north across the northern extension of the Sperrins. Close to the top of the climb is a crumbling basalt escarpment on the right, a formation that marks the southern edge of the North Derry Plateau. The descent brings you down into the Roe Valley, which is renowned for its fishing and the River Roe is designated as an Area of Special Scientific Interest The walk finishes in Dungiven, an historic town that grew up around the site of an Augustinian Priory, founded by the O'Cahan Clan in 1100 AD. Please be aware that this walking route passes across open hillside that can be boggy under foot, and also briefly uses a main 'A' road. Care should be taken at all times.
Draperstown
The village Draperstown is ideal for looking for refreshment pre/post walk.
This really is just a snapshot of some of the wonderful places you can explore on foot in Mid Ulster when you follow the IAT Ulster-Ireland route. Share your own discoveries along this epic trail with us on social media using #IATUlsterIreland.