Straidkilly Nature Reserve
One of Northern Ireland's lesser known nature reserves, Straidkilly really is a hidden gem that's worth the short drive from Glenarm. Within a few minutes of walking, you'll feel like you've been transported thousands of miles away from the stresses of day to day life. The reserve is owned by Ulster Wildlife, so it's no surprise that you'll find all manner of animals here including red squirrels, Irish hares, badgers, Irish stoats; as well as plenty of birdlife like buzzards, sparrowhawks, long-tailed tits and much more.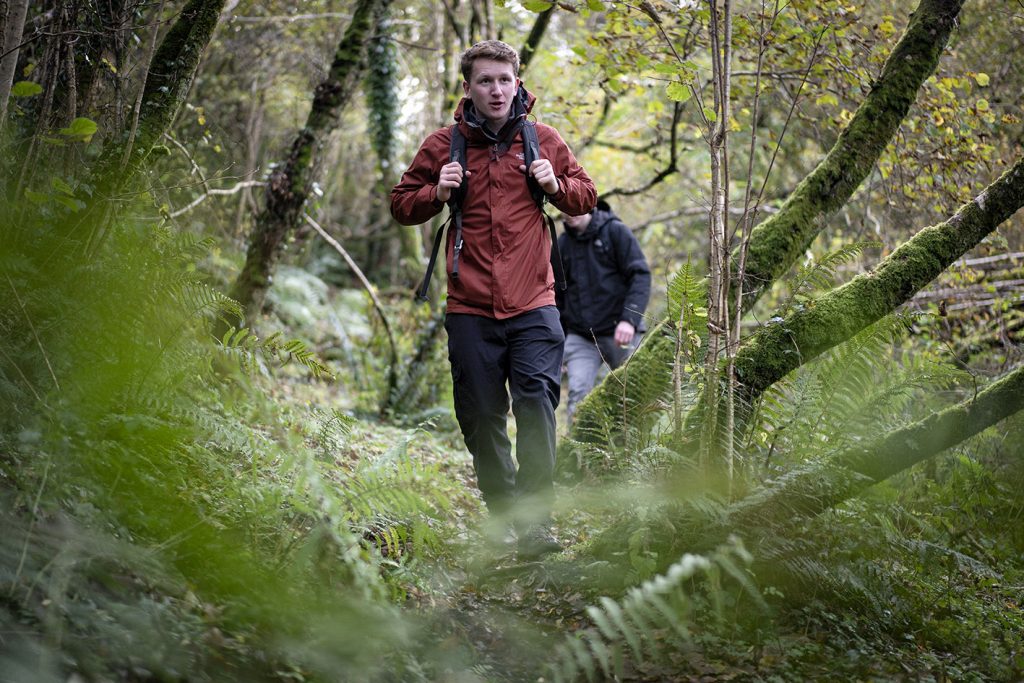 Scawt Hill
A behemoth of a mountain that sprawls for miles through Antrim, Scawt Hill is an extremely popular spot for walkers looking to give themselves that bit more of a physical challenge. The climb can be reached from Glenarm village or Lindord Car Park and View Point in the south. Boasting more incredible views of the coast, Scawt Hill is also a volcanic plug.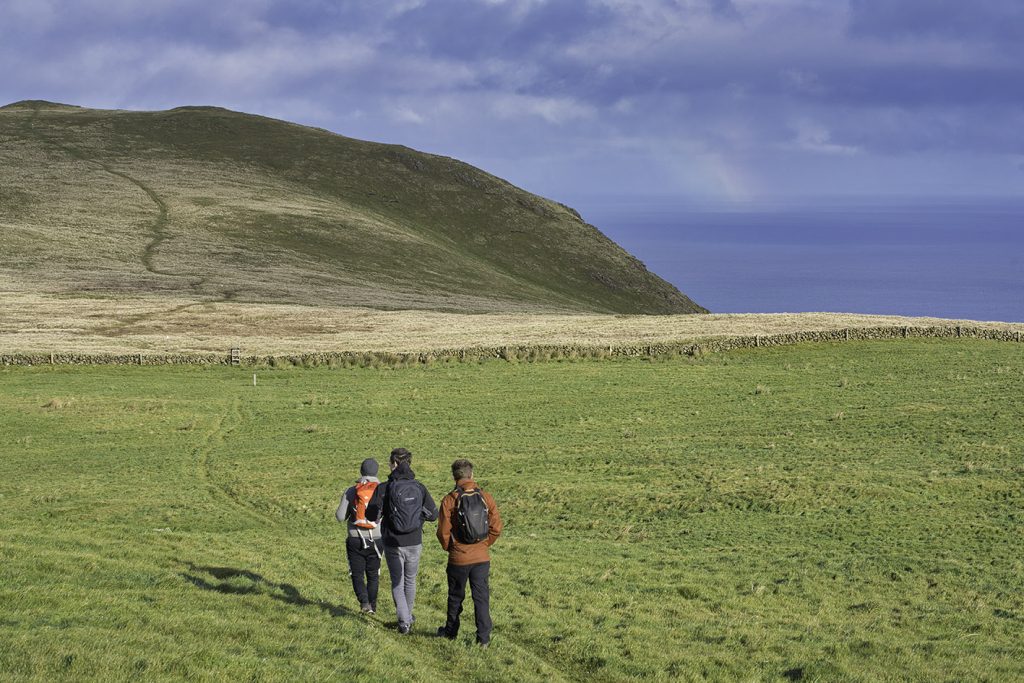 Madman's Window
The story of the Madman's Window, located outside Glenarm, is a poignant one. Identified by it's distinctive large limestone boulders that frame themselves like a window to the sea, it is said that a heartbroken man came to this spot every day until the end of his life, staring out at the sea where the love of his life had drowned. Find it along the Glenarm Coastal Walk, which also spoils you with amazing views of the Irish Sea.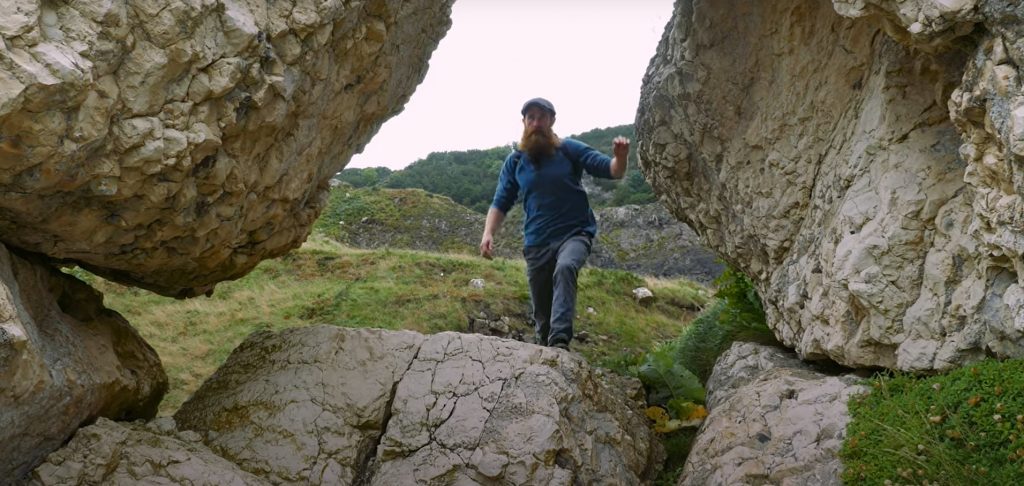 Carnfunnock Country Park
The IAT Ulster-Ireland goes right through Carnfunnock Country Park which is home to 191 hectares of mixed woodland, walking trails and amazing views. Ideal for short walks with families or long walks by yourself, it's also a hive of biodiversity with some fantastic flora and wildlife making it their home.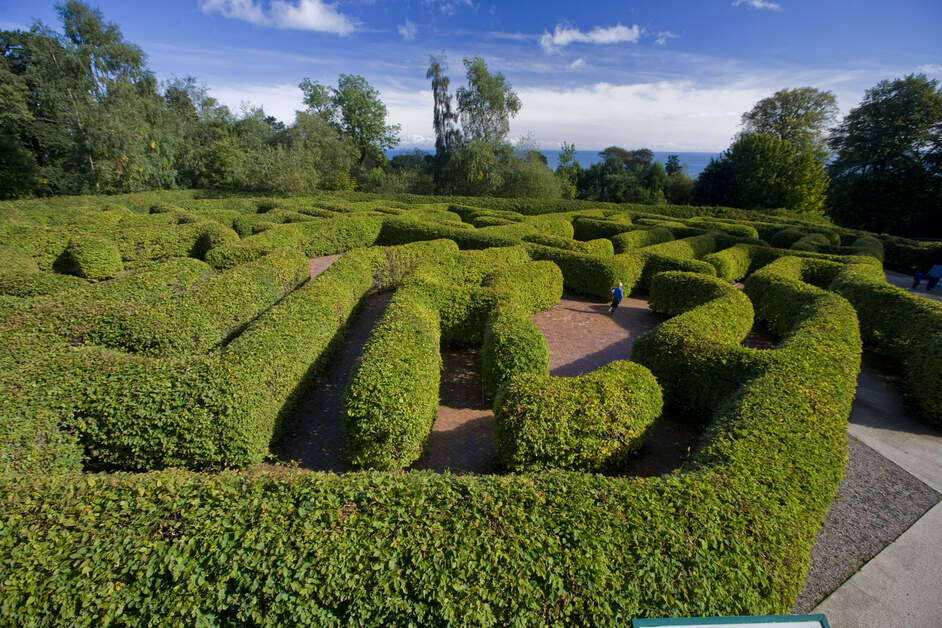 Explore Larne
Larne is the final spot on the IAT Ulster Ireland if you're travelling in a west to east direction, and therefore an ideal spot to explore. It's a short drive off the beautiful Antrim Coast Road and has plenty of great parks, cafes and restaurants to visit. The Chaine Memorial Tower (known locally as "The Pencil") is also well worth a visit. A beacon tower, it is a monument to James Chaine and built with Irish granite in 1887. There are also some spectacular views of the Irish Sea and travellers have the option of hopping on a ferry to take them to Scotland and on to the next step of the IAT!