The International Appalachian Trail (IAT) Ulster-Ireland is quickly becoming one of the most talked about walking trails in Ireland. It is the next step in the World's Largest Walking Trail Network, stretching across three continents. By stepping onto the Ulster-Ireland Chapter off the IAT you are not only connecting with the rich heritage and landscape of Ireland but also following remnants of the ancient Appalachian-Caledonian Mountains, once joined 250 million years ago.
Start planning your IAT Ulster-Ireland trek today!
The IAT Ulster-Ireland is 279 miles (449 km) long and can be explored as a through-walk, discovered as a series of long-distance sections, or enjoyed as short linear or circular trails taking in some not-to-be- missed waterfalls, castles and viewpoints.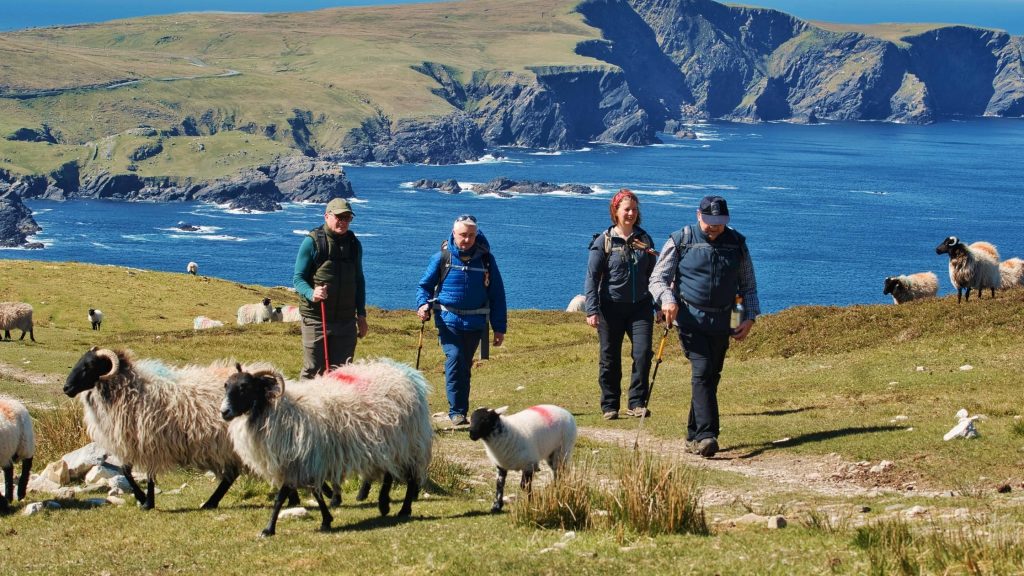 Towering sea cliffs and rural rambles
The spectacular cliffs of Slieve League in  Donegal mark the official start point of the IAT Ulster-Ireland. A challenging walk, following the clifftop path. Beyond the cliffs, walkers can enjoy rural trails, following the Bluestack Way pas rivers, castle ruins and turf fields, and around the tranquil waters of Lough Eske.
Heritage and landscapes
Crossing from Donegal into Northern Ireland, the trail passes through Killeter Forest, one of the largest areas of coniferous woodland in Ireland, and into Killeter. The village and surrounding countryside have a rich and diverse cultural heritage, ranging from archaeological monuments from over 5,000 years ago to sites associated with the earliest days of Christianity in Ireland and St Patrick, Ireland's patron saint.
Breathtaking views
The trail picks up the iconic Ulster way on the northern slopes of Bolaght Mountain. One of the highlights of this section is the ascent of Bessy Bell, where walkers are rewarded with panoramic views of the western Sperrins and, on a good day, of Mount Errigal. From here the trail weaves its way towards Gortin Glen Forest Park and on to Gortin Lakes.
Exceptionally scenic trails
The trail goes through the heart of the Sperrin range along the border of counties Tyrone and Derry~Londonderry. Highlights include Barnes Gap, the exceptionally scenic Glenelly Valley and Eagles Rock. Upon reaching Binevenagh, walkers will see the famous statue of the sea god Mannan Mac Lir, overlooking Lough Foyle.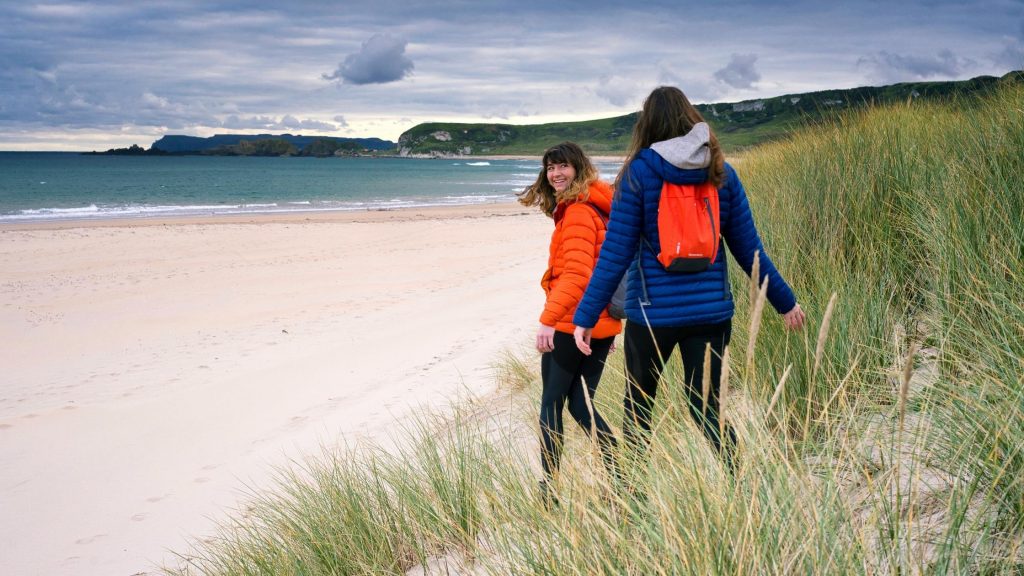 Rugged coastline
From the summit of Binevenagh, walkers follow coastal trails along the most northerly edge of Ulster. Steeped in myth and legend, they follow the giant footsteps of Finn MaCool pas the Giant's Causeway, along high clifftops and white sandy beaches, to the coastal town of Ballycastle. Turning down the eastern edge of Northern Ireland, walkers can visit Ulster's largest waterfalls in Glenariff Forest Park.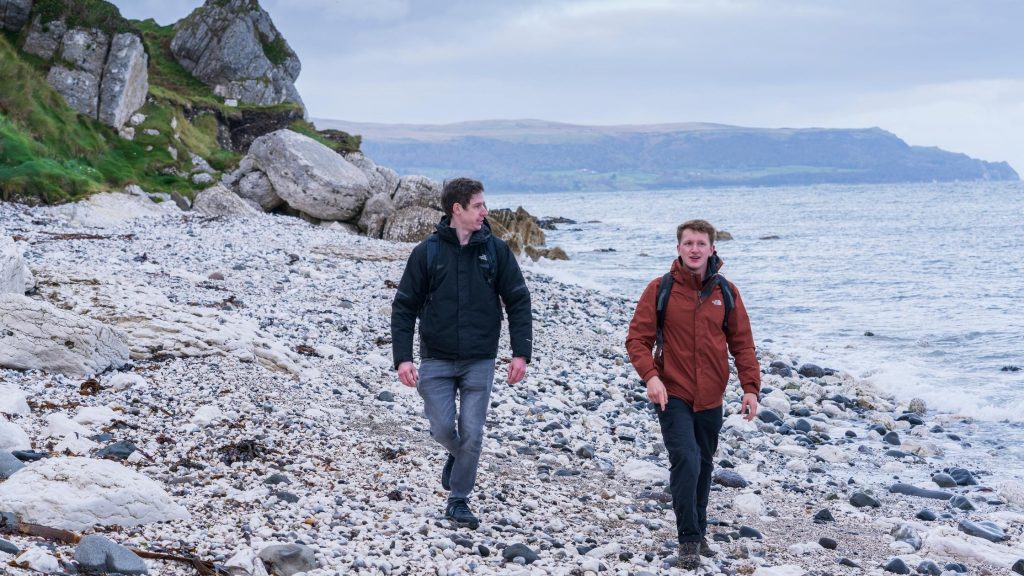 Glorious glens
The final section of the IAT Ulster-Ireland takes in quiet coastal villages and traverses the spectacular Antrim hills on its way to the port town of Larne. Highlights of the region included Scawt Hill, Carnfunnock Country Park and Glenarm Castle and Garden.
Share your journey with us using #IATUlsterIreland, and follow IAT Ulster-Ireland on Facebook, Twitter and Instagram